With all the sudden attention and hype focused on Matt Ryan, the quarterback for the Boston College Eagles, it reminds us that there was once another Boston College quarterback who made a name for himself. Doug Flutie, that's right… what made him famous again?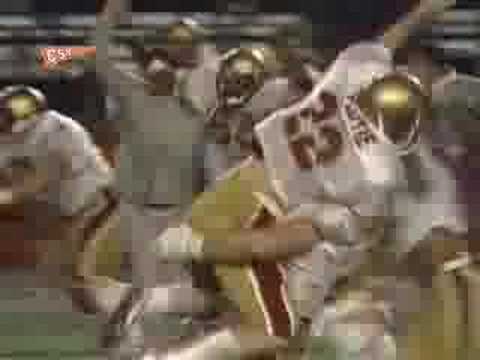 Oh, that's right… his pass to Gerard Phelan beat the (at the time) seemingly unbeatable Miami Hurricanes. Flutie would go on to win the Heisman Trophy, win championships in the Canadian Football League, and quarterback in the NFL.
What will become of Matt Ryan?